The Woodlands Counseling Office
For your convenience, we offer a variety of counseling services at our Woodlands office. All of our providers are professionally trained, properly licensed and highly skilled to help you meet your therapeutic goals. We accept most major insurances and are dedicated to providing high-quality services at affordable rates. Our support staff is available to answer any questions you may have.
All of our master level clinicians offer an affordable private pay rate of $90 per hour session.
Contact Information
24900 Pitkin Road
Suite 290
Spring, Texas 77386
Meet our Woodlands Office Therapists
Stephen Bachmann, MSW, LMSW

The Woodlands

Sarah Gleason, M.A., LPC, LCDC

The Woodlands

Tara Dye, M.A. LPC

The Woodlands

Allen Rivera, M.A., LPC, LCDC

The Woodlands
Services We Offer in The Woodlands
Every person, couple or family who walks through our doors has a unique set of circumstances. The things you struggle with are specific to you, so a cookie-cutter approach to treatment is not the answer. That's why the counseling team at Taylor Counseling Group utilizes a variety of techniques to help address your concerns and provide you with the help you deserve.
When you come to our location in The Woodlands, you will meet with a master level clinician who has been highly trained in a variety of evidence-based therapies. As you discuss your concerns and overall goals for counseling, your therapist will create a highly individualized treatment approach for your unique care.
We offer a wide range of services and areas we can address during your therapy sessions, including:
Individual counseling: Whether you struggle with anxiety or depression or you're facing a life transition, individual counseling is the perfect place to gain perspective and find healing so you can move forward with a hopeful outlook.
Family therapy: If your family lives in The Woodlands, TX and is struggling, our professional counselors are here to help mend broken relationships and restore a sense of balance. We also specialize in the needs of military families, helping spouses and children of those deployed overseas.
Play therapy: Children don't use the same vocabulary as adults, so addressing the therapeutic needs of a child can be challenging. The language of play allows children to open up and deal with trauma and other concerns in a safe place of comfort and security.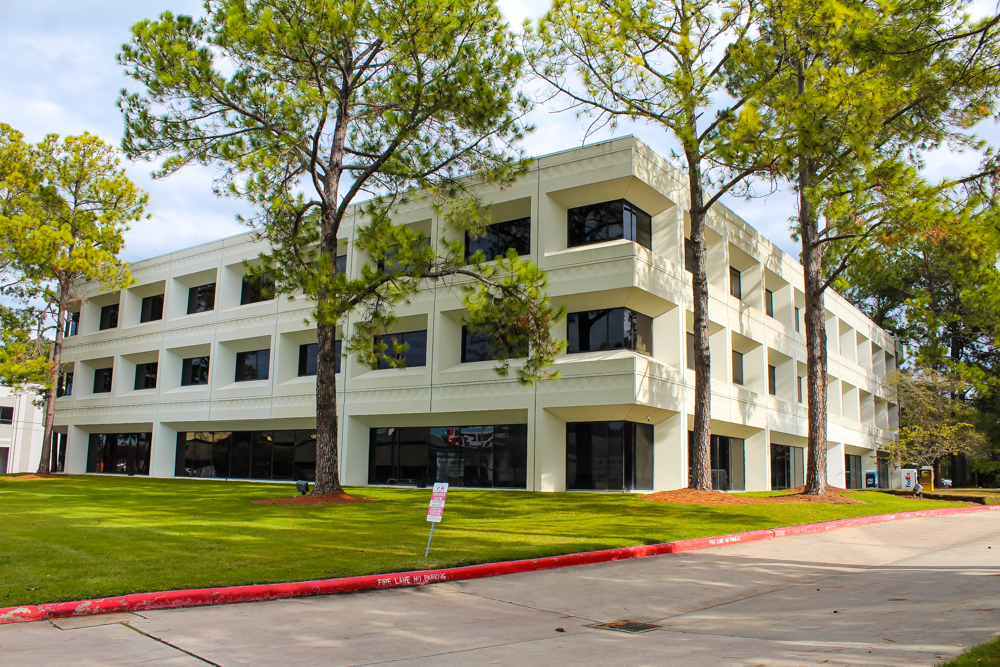 The Woodlands
Whether you're facing a huge life transition or struggling with grief from the loss of a loved one, we all need help from time to time. Professional therapy is available to individuals and families in The Woodlands at Taylor Counseling Group. From our Spring, TX location, our highly trained therapist serves clients throughout The Woodlands area with compassionate counseling. If you're facing a troubling situation and you don't know where to turn, we want to offer you hope so you can move forward into a brighter future.
Contact us to schedule an appointment so you can begin to see change, transformation and growth in your life.
Affordable and Professional Care in The Woodlands
If you struggle with your financial situation, it can be hard to find a therapist in The Woodlands. At Taylor Counseling Group, help is possible no matter your income. One of our core values is the belief that professional therapeutic services should be affordable and accessible to anyone in need. If you struggle with mental health, don't let costs stand in the way of getting the professional care you require.
We are proud to accept most major insurance providers, so your visit may be completely covered or require only a small copay. Even if your insurance does not cover mental health care, our affordable therapy program ensures those without the means to pay for therapy have a cost-effective solution.