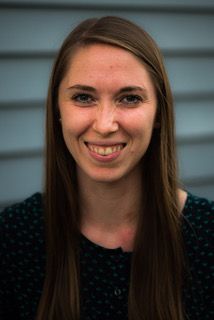 Katie Shaw-Meadow, MA, LPC Associate
San Antonio
Supervised by Dr. Christopher S. Taylor, PHD, LPC-S
Start date coming soon!
Katie graduated with a Master of Arts in Clinical Mental Health Counseling from St. Mary's University and spent the last year working with individuals at a transitional psychiatric clinic in the San Antonio area. Her therapeutic work is largely informed by psychodynamic, existential and attachment-based treatment models, while seeking to respond flexibly to the unique needs of her clients.
Katie understands therapy to be a process of joint exploration into the rich worlds both within and around us. She sees her role in this process as one of a "fellow traveler" who listens closely and helps to make sense of what arises, and considers it a great privilege to think deeply with others about that which matters most in their lives. Katie has had experience working with diverse clinical issues including anxiety and stress management, mood disorders, trauma, the navigation of life transitions, relational conflict, and bereavement. She has a special interest in meditation practices and Buddhist philosophy, with attention to the ways in which cultivating a compassionate and curious stance towards emotional experience can promote wisdom and deep healing.
Schedule Online Now
Insurance Networks
Pending: Aetna
Pending: Blue Cross Blue Shield
Pending: Cigna Behavioral Health
Pending: Scott & White Health Plan
Pending: Tricare
Pending: United/Optum
Specialties
Anxiety Counseling
Depression Counseling
Stress Management
Grief & Loss Recovery
Identity Development
Life Transitions
Coping With Pain