Waxahachie Counseling Office
For your convenience, we offer a variety of counseling services at our Waxahachie counseling office. All of our providers are professionally trained, properly licensed and highly skilled to help you meet your therapeutic goals. We accept most major insurances and are dedicated to providing high-quality services at affordable rates. Our support staff is available to answer any questions you may have.
Jump Ahead:
All of our master level clinicians offer an affordable private pay rate of $100 per hour session.
Our office is between the Motel 6 and Super 8 on 35 E.
Contact Information
300 S Interstate 35 East Service Rd
Waxahachie, TX 75165
RoseAnn Rodriguez, M.Ed., LPC

Waxahachie

David R. Buck, MS, LPC

Waxahachie
Why See A Local Therapist In Waxahachie?
It's okay to need a little help. If you're unsure whether you want therapy or you worry about stigmas attached to seeing a counselor, we can reassure you. Many people come to see us simply looking for someone to talk to about their unease or anxiety. That's what we're here for.
We can also help with more specific issues, such as marriage counseling for couples in Waxahachie, TX, or anxiety counseling. Many people who see our therapists are seeking counseling for the first time. Whether this sounds like you or you've gone to counseling before, we are happy to assist you.
Read more about How To Prepare For Your First Therapy Session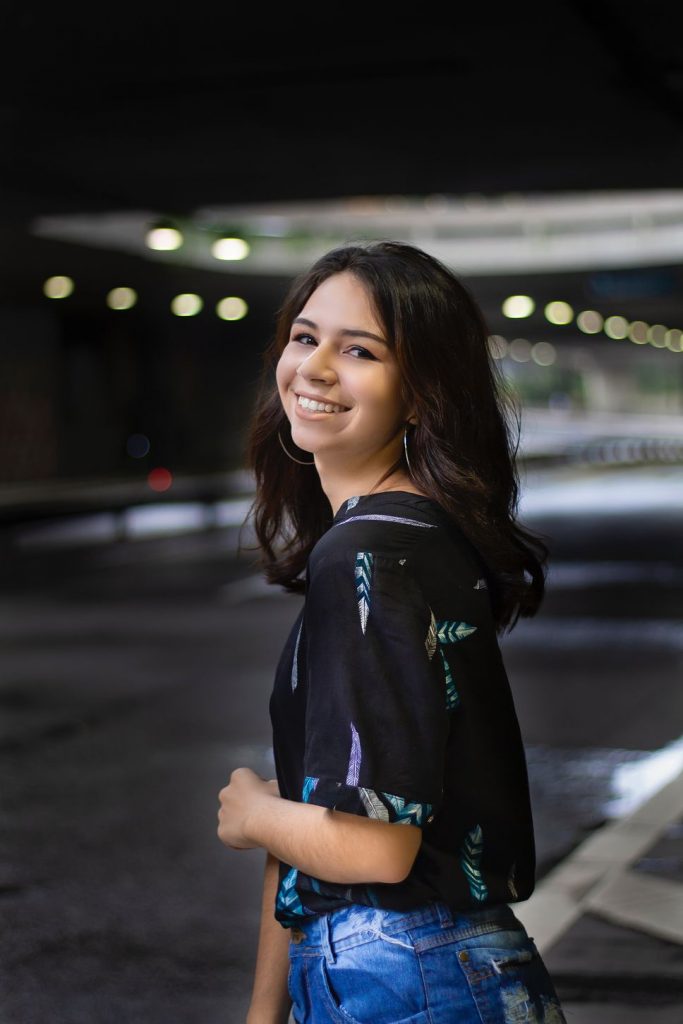 Why Choose Our Counseling Services?
We know you have many choices for therapists in Waxahachie. Why should you choose to use our services? Our responsiveness, genuine care, positivity and flexibility are a few hallmarks that help us stand out.
Responsiveness
When you call the office, you receive the attention you deserve. We provide excellent service, and we prioritize our clients' needs. Whenever you reach out, we do our best to accommodate you. Our team offers a 24/7 scheduling tool, so you can make an appointment when the need strikes.
Caring
Having a therapist who cares about you sets the tone for a successful therapy session. Our therapists want everyone they work with to feel better and succeed. We care about helping you improve your communication and coping skills. From the moment you walk in, you become part of our family, and we want to see you feel better.
Positivity
Believing that you can change and therapy can make a difference in your life are two keys to moving forward. We practice many different types of treatment, but we provide all services with the belief in transformational change. Our therapy emphasizes small, manageable steps. You can't work on everything at once, but you can make little adjustments that add up to significant improvements, and our therapists encourage you to try while supporting you through hardships.
Flexibility
You can make your appointment for therapy today, even without calling the office. We offer online appointment scheduling so that you can determine the best time and location for your appointment. Our low-stress options encourage you to open up, and we support you throughout the therapy process.
We offer many types of therapy for individuals and couples, and the right kind for you may depend on your goals, whether you want to be seen as an individual or couple and what is on your mind.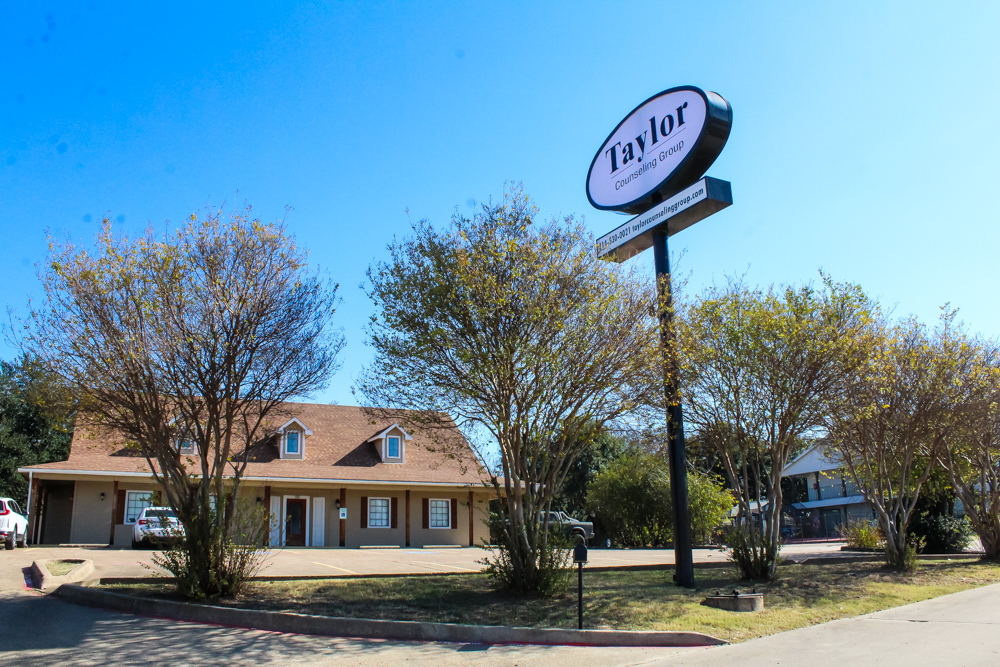 Receive Professional and Affordable Counseling Services in Waxahachie
When life gets hard, it can be difficult to handle challenges and problems on your own. With the team at Taylor Counseling Group in Waxahachie, you don't have to. Our counselors offer compassionate therapeutic services that are professional, accessible and highly affordable.
Good mental health should be available to all. That's why we ensure our services are affordable. We accept most major insurance providers so that your out of pocket expenses are at a minimum. Plus, we offer a sliding pay scale depending on your income. We invite you to learn more about our affordable care program for our Waxahachie clients.
If you feel alone and unable to handle the stress and strain of life's challenges, please don't wait. Contact Taylor Counseling Group to schedule your appointment at our Waxahachie location.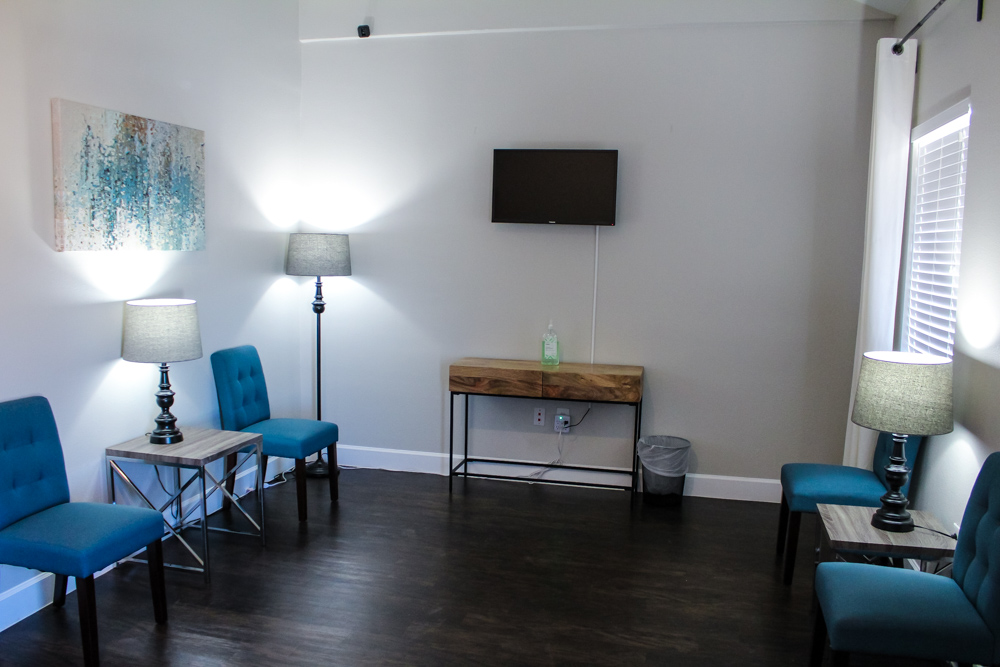 Couples Counseling in Waxahachie
Strengthen your relationship with yourself and your partner with couples counseling. During our couples counseling sessions, our therapists will focus on each partner, your relationship and any problems or goals that may affect the relationship while helping you improve communication and become stronger as a couple. We offer gay and heterosexual couples counseling and provide a safe space for everyone.
In addition to improving communication, our couples services offer benefits such as providing a neutral space and helping you develop healthy conflict resolution skills.
Therapy for Anxiety In Waxahachie
Our anxiety counseling team at Waxahachie will aid in understanding the causes and triggers of your anxiety so you can treat the source and find long-term solutions. We can also help develop an action plan for feelings of social anxiety or general nervousness. With our therapy for anxiety, you'll learn how to tackle common anxiety triggers, like meeting new people or answering questions in class, with confidence.
Learn about How to Make Friends When You Have Social Anxiety→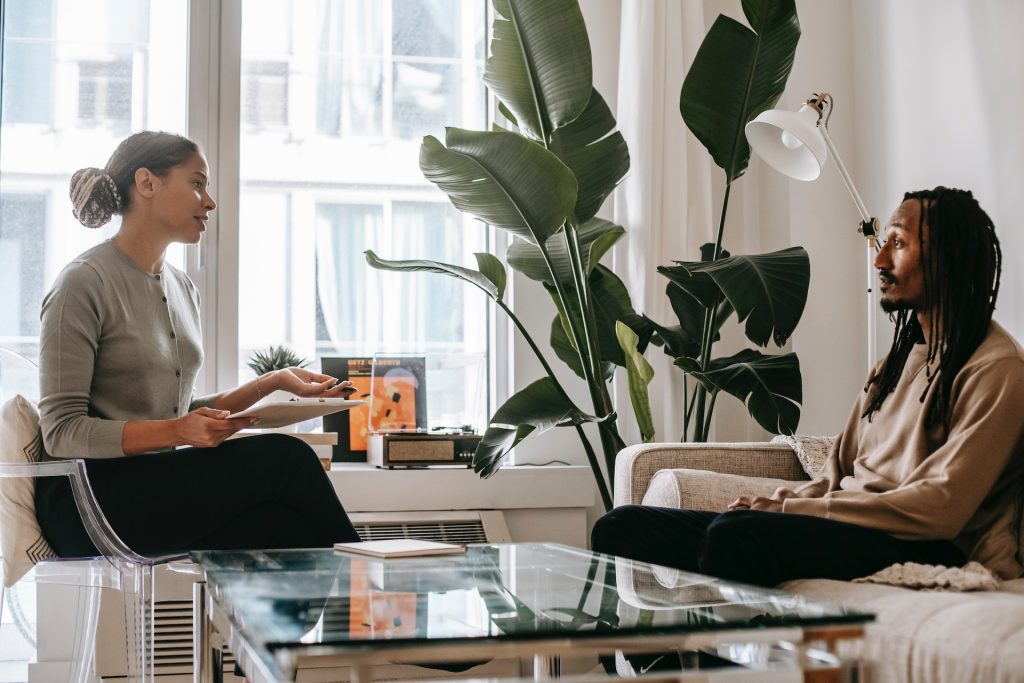 Talk To A Therapist About Depression
When battling unhappiness or hopelessness, you're not alone. Our comprehensive depression treatment plans examine how genetics, psychology and environmental factors affect your overall mental wellness. By meeting with one of our therapists for depression, we can help you foster a healthier mentality. We can enable you to regain interest in activities or provide tools to help improve your sleep.
Our approach to depression counseling is more than just focusing on your feelings of unhappiness. We use evidence-based treatments to create a personalized therapy approach and help you work toward healing.
Grief and Loss Counseling
Grief and loss encompass more than the death of a loved one or pet and can include the loss of a job, a friend moving away, and any significant move or change. Regardless of your loss, understand you are not alone, and your feelings are a normal response to your experiences.
Our grief and loss counseling team will serve as a support system and give you the tools you need to navigate this difficult time successfully. In addition to helping you heal, we can give you the skills to practice self-compassion so you can approach your grief journey with kindness instead of frustration.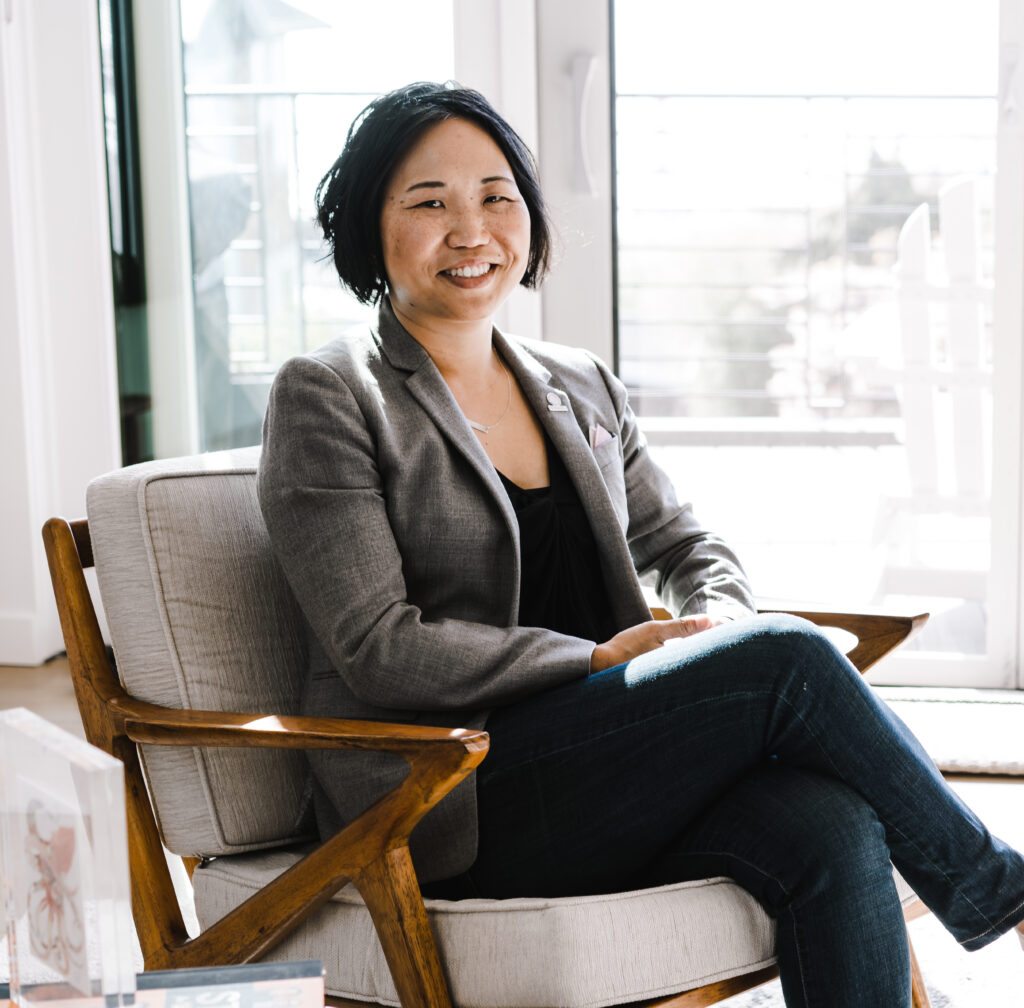 Benefits of Seeking Therapy
Everyone goes through difficult times. Therapy can help you gain the coping skills you need to navigate life's most challenging moments. While life isn't perfect, discovering how to overcome challenges and find contentment is part of a healthy mindset. With guidance, you can learn techniques like positive self-talk to lift yourself up during hard times.
Therapy can change how you interact with people in your life. You can learn ways to express your emotions and become more honest with yourself and your family and friends. A therapist can help you practice having important discussions and expressing your emotions. Repressing your feelings will only lead to frustration and greater anxiety, but making an effort to talk about them in constructive ways can improve your relationships.
Other benefits of therapy include:
Increasing your happiness: Simply acknowledging your emotions in a safe environment can help you feel lighter. When you gain self-understanding, you will feel better about yourself.
Boosting productivity: Negative self-talk and anxiety may be holding you back from focusing on and achieving goals. When you process your emotions and acknowledge your obstacles, even when it's difficult, you will improve your mental outlook and relax, leading to greater productivity.
Decreasing stress: Stress produces anxiety, and when we feel anxious, it's hard to get anything done. Talking about your feelings and acknowledging your thoughts can help you process and resolve them while learning coping skills to lower stress levels. Plus, sharing your feelings can pave the way for better relationships, which also reduces stress.
Schedule A Counseling Session In Waxahachie
You deserve to take care of yourself, and for many people who visit us, therapy is a form of self-care. Daily life presents many stressors, and making it through them all can be challenging. Therapy offers the chance to do things better by pursuing minor adjustments. We all should live our best lives, and counseling can help you do that.
Are you ready to set up your first appointment? We just need some information to help determine the type of assistance you need and match you up with the right therapist. Once you have your first session, your therapist will suggest a treatment plan, and you will go from there. We work to determine what will be best for your needs. Contact us today to set up your first session.