Galleria Counseling Office
Among other services, our Galleria Office specializes in Play Therapy. Learn more about Play Therapy.
For your convenience, we offer a variety of counseling services at our Galleria office. All of our providers are professionally trained, properly licensed and highly skilled to help you meet your therapeutic goals. We accept most major insurances and are dedicated to providing high-quality services at affordable rates. Our support staff is available to answer any questions you may have.
Table Of Content:
All of our master level clinicians offer an affordable private pay rate of $100 per hour session. 
Contact Information
13612 N. Midway Road
Suite 605
Farmers Branch, Texas 75244
Anita Cepeda, MA, LPC

Galleria

Elaine La Bruyère, M.Ed., LPC-A

Galleria

Catherine "Catie" VanDamme, M.A. LPC

Galleria

Johanna Horstman, MA, LPC

Galleria

Alfred Horstman, MA, LPC

Galleria

Stephanie Jutras, MSW, LCSW

Galleria

Constance Canada, MA, LPC

Galleria

Lori Shaw, MS, LPC-S

Galleria

Katherine Ansley, MA, LPC

Galleria
Services Offered at Our Galleria Location
Whether you need individual counseling or you're working to deepen your relationship with your partner or family, the counselors at our Galleria location can help. We believe that your unique needs deserve a unique solution that considers your goals.
Everyone faces their own set of challenges. Our highly trained therapists specialize in a variety of techniques and evidence-based therapies to ensure you receive the best care for your circumstances. Some of the therapeutic services we provide to our Galleria clients include:
Couples counseling: Learn how to strengthen your relationship and develop essential communication skills to help you and your partner thrive. Finding couples counseling near you will enable you and your partner to enjoy greater healing and understanding.
Christian counseling: Allow our team to help you make sense of God's plan for you in the midst of life's struggles through our faith-based counseling services. By exploring Biblical truths in combination with traditional therapy, you can find peace.
Family therapy: The family unit is worth protecting and preserving. If you see the foundation of your family beginning to crack, it's time to reach out for help and receive all the benefits family therapy offers.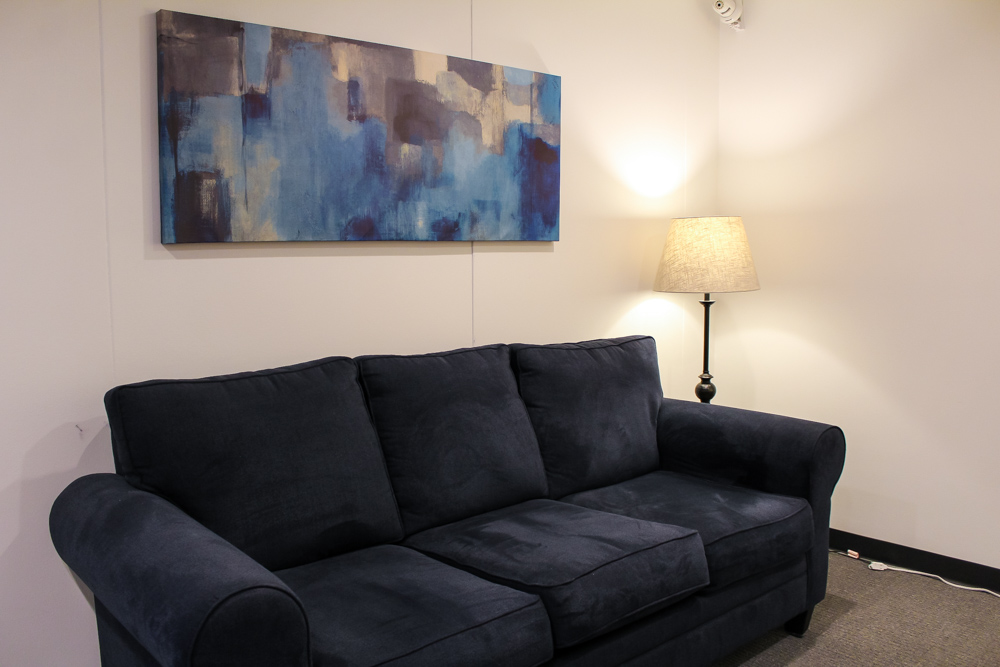 Affordable Therapy In Farmers' Branch & We Accept Insurance
Life is unpredictable and full of obstacles. If you're struggling and don't know where to turn, Taylor Counseling Group is here to help. We're proud to bring quality therapeutic care to individuals of all ages living in the Galleria area.
We believe that high-quality mental health services must be professional and accessible to everyone. That's why we offer affordable therapy sessions. Don't let a dollar sign stand in the way of getting the help you need. We accept almost all major insurance providers and Spanish options are available. Plus, qualifying Galleria clients can take part in our affordable care program that utilizes a sliding pay scale.
You are not alone. Transformation and growth are possible. Don't wait one more day to get the help you need. Contact Taylor Counseling Group today to schedule an appointment at our Galleria location.
Read more about How To Prepare For Your First Therapy Session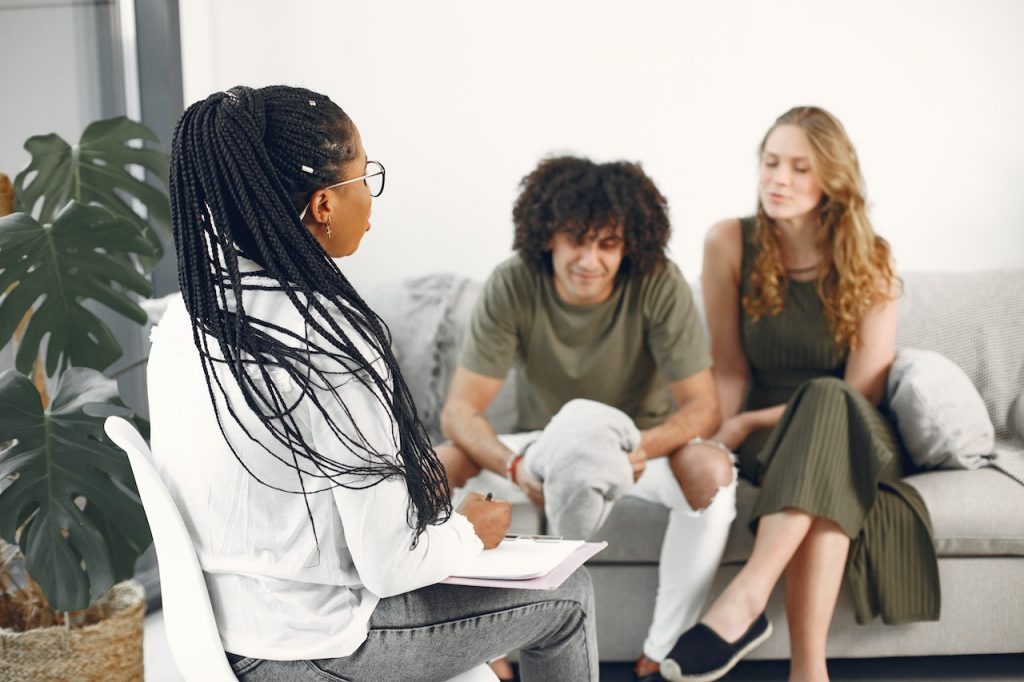 Couples Counseling
Whether you have been married for decades or recently started dating, you and your partner can benefit from counseling. Through compassionate, professional techniques and therapies, our trained counselors can help you and your partner renew, enrich and strengthen your relationship through our couples counseling in Galleria.
Other benefits of couples counseling include:
Greater acceptance: Improved communication within your relationship can help you and your partner better understand each other's feelings and behaviors, enabling you to experience more love and acceptance.
Feeling heard and respected: Our clinicians strive to create a safe and nurturing environment where every individual can comfortably express their thoughts and feelings.
Overcoming negative emotions: With the help of counseling, you and your partner can address feelings such as fear, anger, guilt, hurt and sadness to find resolutions and peace.
A renewed vision for the future: We can work with you and your partner to develop healthy communication skills that will empower you to create stronger connections, mend conflicts and navigate change.
In a safe and supportive environment, our clinicians can help you and your partner find insights for improving, repairing and enhancing your relationship. Through couples counseling, you and your partner can:
Address changes in relationship dynamics
Rebuild bonds
Restore physical and emotional intimacy
Set goals for a stable future
Facilitate better understanding
Discover causes of conflicts
Promote healing
Identify feelings
Read about Marriage Counseling Questions Answered →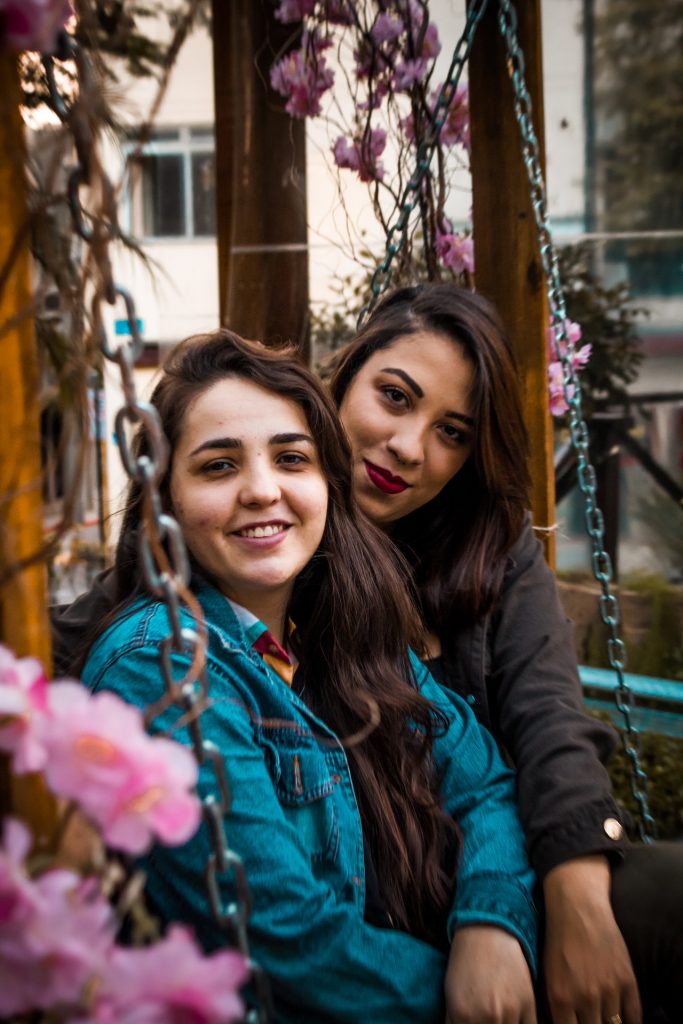 LGBTQ Couples Counseling
We are dedicated to providing a safe and judgment-free space for all our clients, whatever their backgrounds may be. Couples in the LGBTQ community will find a caring and supportive environment at our Galleria location where they can speak openly and honestly about the obstacles and conflicts they encounter.
Our therapists will enable you and your partner to navigate the issues the LGBTQ community faces while also helping you improve understanding and communication within your relationship. Relationship counseling can help both of you feel valued and respected as you work to celebrate and support each other.
LGBTQ couples counseling can help you and your partner:
Heal from stress related to societal expectations
Create authentic roles within your relationship
Enjoy success and happiness
Read more about the Benefits of Seeing an Experienced LGBTQ+ Therapist→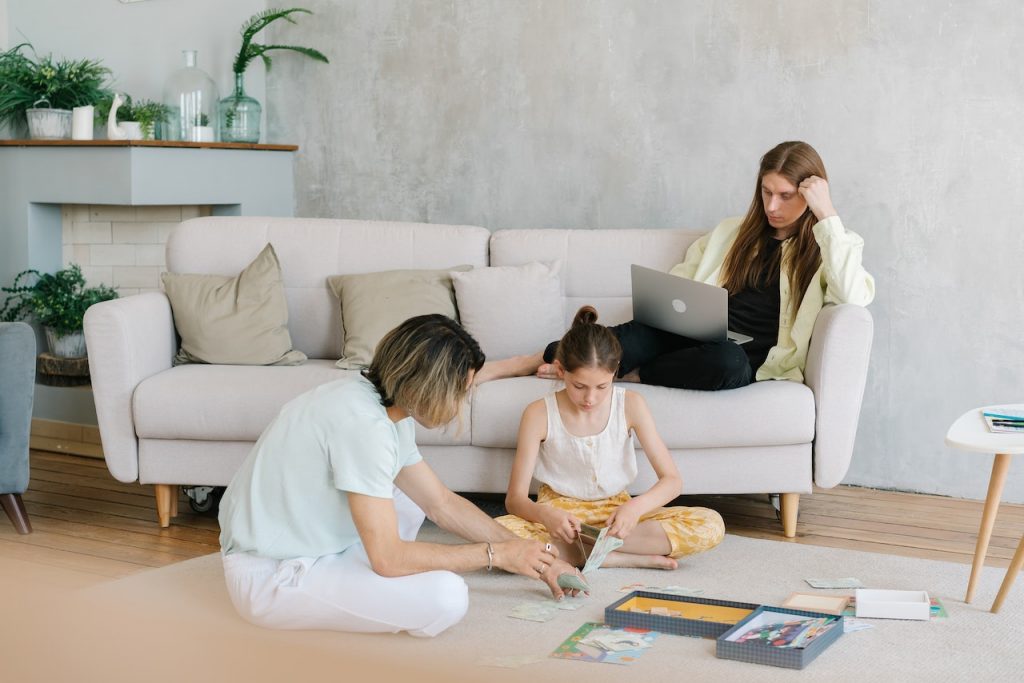 Family Counseling
Your family can experience greater health and happiness with guidance and support from one of our family therapists. Our highly trained clinicians can help rebuild and strengthen relationships between family members, ensuring each individual feels heard, valued and respected.
Through guided conversations facilitated by our therapists, your family can address situations such as:
Life transitions
Parent and child conflicts
Sibling rivalries
Mental illness
Separation
Financial difficulties
Aging parent concerns
Substance use
Whatever your family's size or dynamic, you can experience greater peace with the help of family therapy. You and your family can navigate essential conversations, learn communication techniques and create resolutions that will bring lasting joy.
Read more about Setting Boundaries With Difficult Family Members→
Schedule A Counseling Session At Our Galleria Office
Book Online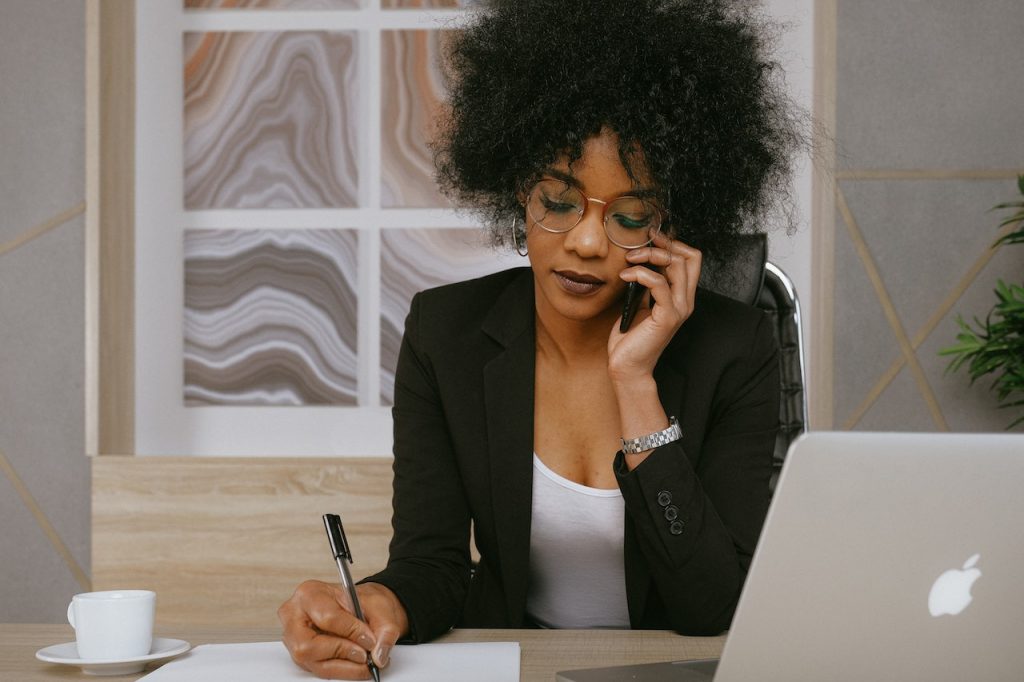 Anxiety and Depression Counseling
If you are struggling to maintain your mental and emotional well-being, know that we are here to provide the support and guidance you need through our anxiety and depression counseling services. Our compassionate and professional therapists can help you improve your health and wellness by working with you to understand your condition. We will evaluate genetic, environmental and psychological factors, as well as your personal history and concerns.
As our clinicians work with you to develop coping methods, you can invite better health and healing into your life. Depression or anxiety counseling can help you improve many areas of your life, enabling you to:
Regain interest in your hobbies
Improve sleeping habits
Ease thinking
Renew concentration
Reclaim hope and positivity
Calm your behaviors
Improve decision-making skills
Relax breathing and body functions
Enjoy healthier emotions
Can I Overcome Anxiety & Depression? →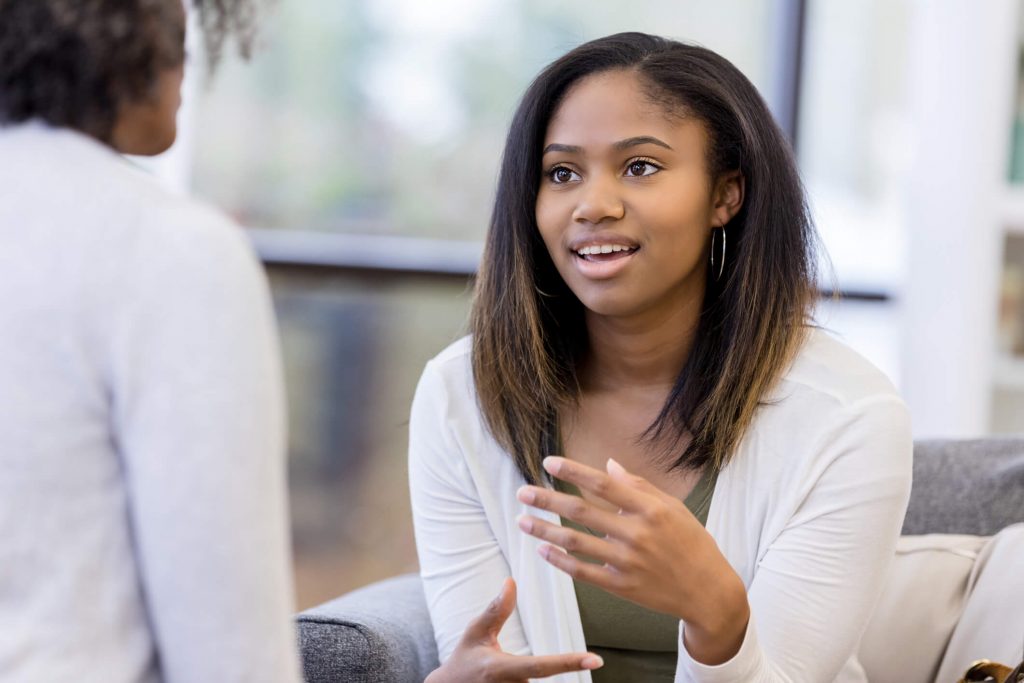 Trauma Counseling
Our Galleria counselors can provide the safe environment you need to process and cope with the life-changing trauma you have experienced. Speaking with a trauma therapist can help you organize your thoughts and feelings, enabling you to recognize and develop coping mechanisms that will open the pathway toward healing.
Our compassionate trauma counseling focuses on:
Supportive connections
Trust
Transparency
Collaboration
Self-empowerment
Identity recognition
With help and guidance from our trained clinicians, you can develop the skills you need to live a happier and healthier life.
Learn about Healing Childhood Trauma as an Adult →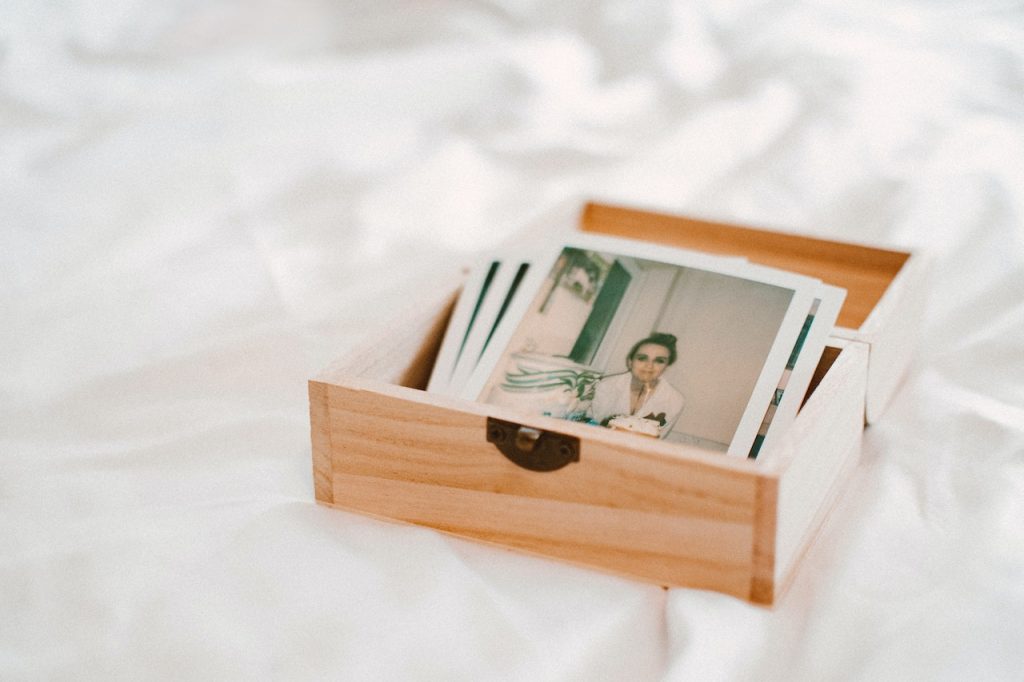 Grief and Loss Counseling
When you face heartbreaking times, you can find solace in knowing our counselors will walk with you, providing support and guidance. Through our grief and loss counseling services, we will help you address and overcome difficult emotions such as sadness, anger, guilt and regret. The resources and support available at our Galleria location will enable you to move forward toward a life of peace and acceptance.
Our clinicians can guide you through experiences such as:
The passing of a loved one
The loss of a relationship
A move or change
The loss of a job
A broken goal or dream
Learn about the 7 Stages of Grief and understand the sudden waves of grief you experience after a loss.