Meet Our Therapists
If you're searching for counseling and therapy services in Central Texas, you can count on the team at Taylor Counseling Group. We believe that the right therapeutic care can bring life-changing results. We're committed to walking you through the therapy process during this time of growth and change.
When you contact Taylor Counseling Group, we will pair you with the best therapist for your needs so you can create a trusting partnership. Our providers are Master Level Clinicians, properly licensed and highly skilled to address a wide range of individual, couple and family mental health concerns. Our therapists will work alongside you as you strive to achieve your personal goals.
With nine convenient locations throughout Dallas, Houston, & San Antonio you're sure to find a therapist around you that meets all your therapeutic needs.
Jamia Woods, LMFT-Associate

Katy

Claire Berry, MEd, LPC-Associate

Houston Memorial Park

Keegan Alley, M.MFT, LMFT

Fort Worth

Megan Hawkins, M.A., LPC-Associate

Houston Memorial Park

Christina Turner, MA, LPC-Associate

Fort Worth

Jamie Schuerg, MSW, LMSW

Waco

Princess Parker, MS, LPC-Associate

Dallas

Ashley Davis, M.A., LPC

Dallas

Nisa Vela, M.A., LPC

San Antonio: Alamo Heights

Elizabeth Crowder M.A., LMFT-Associate

Waco

Nicole Kremer, M.A., LPC

San Antonio: Alamo Heights

Abigail Locke, M.A. LPC Associate

Waco

Leah Evans, M.S., LPC, RPT

San Antonio: Alamo Heights

Rachel Saenz, M.A., LPC

San Antonio

Cortnee Schraer, M.S. LPC

San Antonio

Kotia Whitaker, M.S. LMFT

San Antonio

Allen Rivera, M.A., LPC

The Woodlands

Christopher Hinds, MRC, LPC

Dallas
Questions?
Fill out our contact form and we will get back to you as soon as possible.
Affordable Therapy Sessions
At Taylor Counseling Group, we believe your income level shouldn't determine whether you get high-quality mental health services. That's why we're proud to offer affordable professional therapy sessions.
We offer a highly affordable private pay rate so you can meet with any of our Master Level Clinicians for just $100 per hour session. We also accept most major insurance plans, although insurance rates may vary. If your budget doesn't have room for therapy services, our affordable care policy ensures you get the high-quality care you need when you need it most.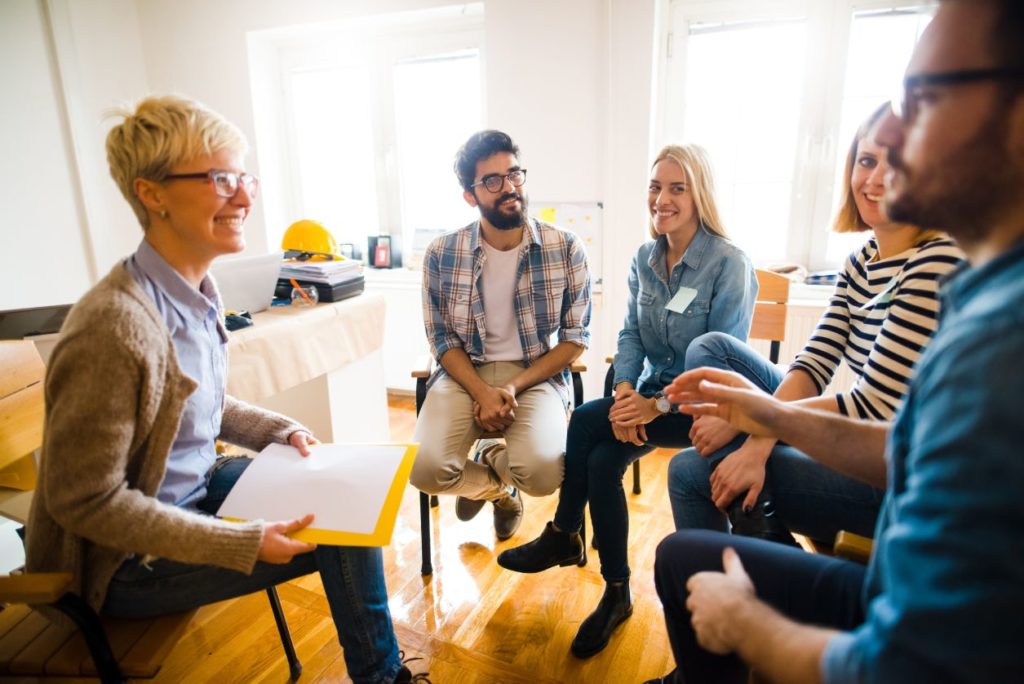 Our Wide Range of Services
Our providers specialize in a wide range of services to provide you with a personalized approach to your care. No matter what type of mental health services you need, you will get high-quality attention from our highly trained therapists.
At Taylor Counseling Group, we will match you with the right counselor for your unique needs. They will address your specific concerns and help you meet your therapy goals to achieve improved overall mental health.
Schedule Your Appointment With a Professional Therapist Today
We invite you to click on one of our location pages to read our therapist profiles and learn more about our Master Level Clinicians. When you're ready to make an appointment, schedule one online anytime, 24/7. Find the help and care you need at Taylor Counseling Group today.