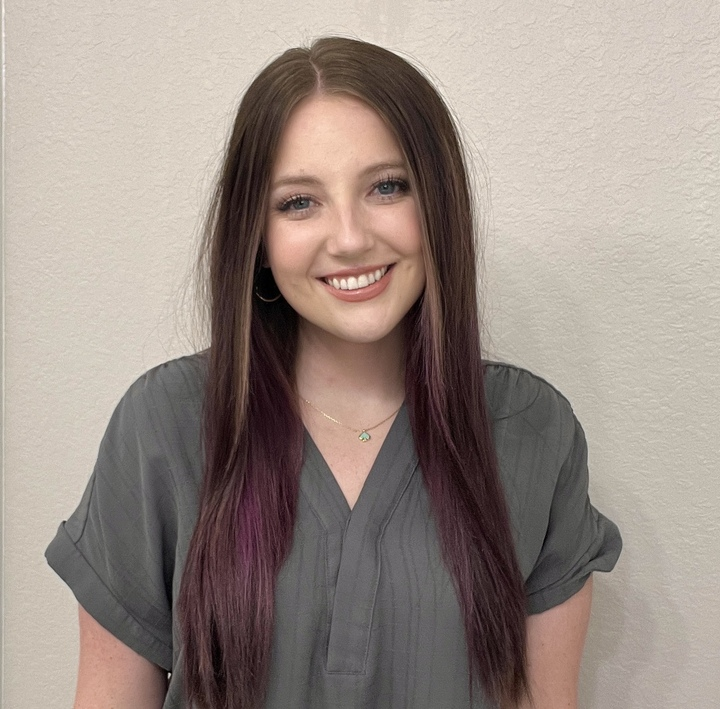 Hailey-Lou Vaske, Practicum Student
The Woodlands
214-530-0021
Hailey-Lou Vaske is a practicum student working towards becoming a Licensed Professional Counselor. She graduated in 2021 from Baylor University with a Bachelor of Science in Child and Family Studies. Hailey-Lou is pursuing her Masters degree from Sam Houston State University in the Clinical Mental Health program. Hailey-Lou has recently completed supervised training in the community outpatient clinic at Sam Houston where she worked with adolescents, adults, couples and families.
Hailey-Lou views counseling as a space to provide an opportunity for growth to allow individuals to learn more about themselves and will approach sessions with respect, and compassion and will honor your willingness of vulnerability. She realizes that the client's involvement is essential in therapy, and she will try to create an atmosphere for mutually agreed goals and decisions in treatment. She understands that therapy can be a rewarding and life changing experience but can be scary taking that initial step. Hailey-Lou will do her best to validate your experience and demonstrate kindness and support along the way.
Rather than having a fixed approach, Hailey-Lou believes therapy should be as unique as the person receiving treatment. She has experience utilizing therapeutic approaches based off client centered therapy, Family Systems, CBT, Motivational interviewing and many more. Hailey-Lou looks forward to working with you!
Schedule Online Now
Insurance Networks
Affordable Care Program
Does Not Accept Insurance
Counseling Services
Affordable Care Program
Individual Counseling
Play Therapy For Children
Tele-Health Counseling in Texas
Family Counseling
Couples Counseling
Specialties
Depression Counseling
Anxiety Counseling
Child Counseling
Coping Skills
Healthy Communication Skills
Life Transitions