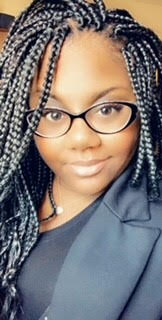 Tyler Aryana-Naomi Clarke graduated from Saginaw high school in 2008 and attended the University of North Texas in Denton, Texas for both her undergraduate and graduate degree. She received her bachelor's degree in Rehabilitative Science in August 2013 and her graduate degree in Rehabilitative counseling in December 2017. Both degrees focus on a holistic framework when dealing with client's regarding mental health, physical health, and substance use.
As a therapist, Tyler provides counseling to her clients concerning all areas of her client's life: mental, physical, and emotional health. Tyler's key therapeutic modalities are: Cognitive behavioral therapy and Person-Centered therapy. Grounded in these modalities, Tyler helps clients understand their thought patterns, concentrating on what's important to the client, personalizing client's treatment plan to fit their specific, individual needs, and always putting the client's needs at the forefront of the counseling process.
In the past 3 years, Tyler's counseling portfolio has been occupied with working with children and their parents in crisis, foster care, homelessness, and those who have experienced trauma. She has been trained in both nurturing parenting and Trust-Based Relational Intervention (TBRI). Both modalities are used to help parents and children experiencing trauma, build a positive, healthy attachment. She has also worked with adolescents and adults who have experienced trauma, substance use disorder, and abuse.
Tyler looks forward to working with you and experiencing the great benefits of counseling together.
Schedule Online Now
Insurance Networks
Aetna
Blue Cross Blue Shield
Pending: Cigna Behavioral Health
Pending: Friday Health Plan
Scott & White Health Plan
United/Optum
Specialties
Trauma Recovery
Healing Past Wounds
Healthy Communication Skills
Relationship Issues
Coping Skills