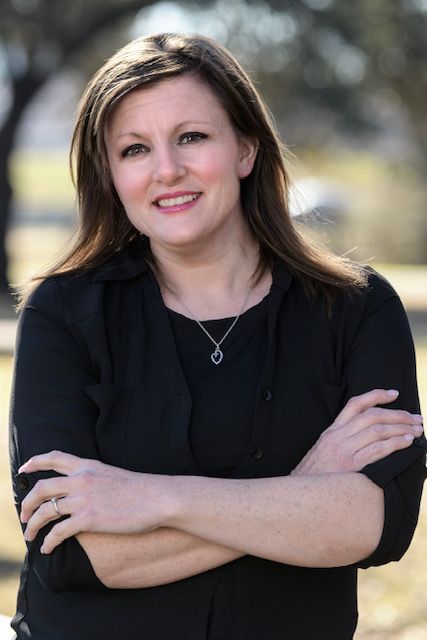 Emily Blair, M.S., LPC
Fort Worth
Emily was born and raised in Fort Worth. She is a Licensed Professional Counselor, who received her undergraduate from Middle Tennessee State University, with a B.A. in University  Studies, with a concentration in both Psychology and Sociology. It was here that she discovered
her interest in psychology, which led her to earn a master's degree from Tarleton State University, in Counseling Psychology.
Most of Emily's counseling career consists of working in a community-based counseling setting, within the non-profit industry, where she gained much experience working with various populations, age groups, and presenting issues.
Recognizing that every individual's life journey is unique and should be treated as such, Emily does not place individuals "in a box", but, rather, meets them where they are. Emily believes that one's past does not have to define their future. She is certain that change happens best within a safe space, where no judgements are made, trust is built, and empathy is shown.  Although Emily understands that both education and knowledge are important, she feels that it is the building of a trusting therapeutic relationship that helps facilitate change the most.
Emily focuses primarily on individuals who are struggling with anxiety, anger, stress, communication, and self-esteem
Emily draws from both Cognitive Behavioral Therapy (CBT) and Solution-Focused Therapy.
Schedule Online Now
Insurance Networks
Aetna
Blue Cross Blue Shield
Cigna Behavioral Health
Molina
Scott & White Health Plan
Tricare
United/Optum
Counseling Services
Individual Counseling
Couples Counseling
Family Counseling
Tele-Health Counseling in Texas
Specialties
Anger Management
Stress Management
Anxiety Counseling
Self-Esteem
Healthy Communication Skills
Depression Counseling
Life Transitions
Coping Skills
Relationship Issues
Marital Enrichment
Trauma Recovery
PTSD
Cognitive Behavioral Therapy