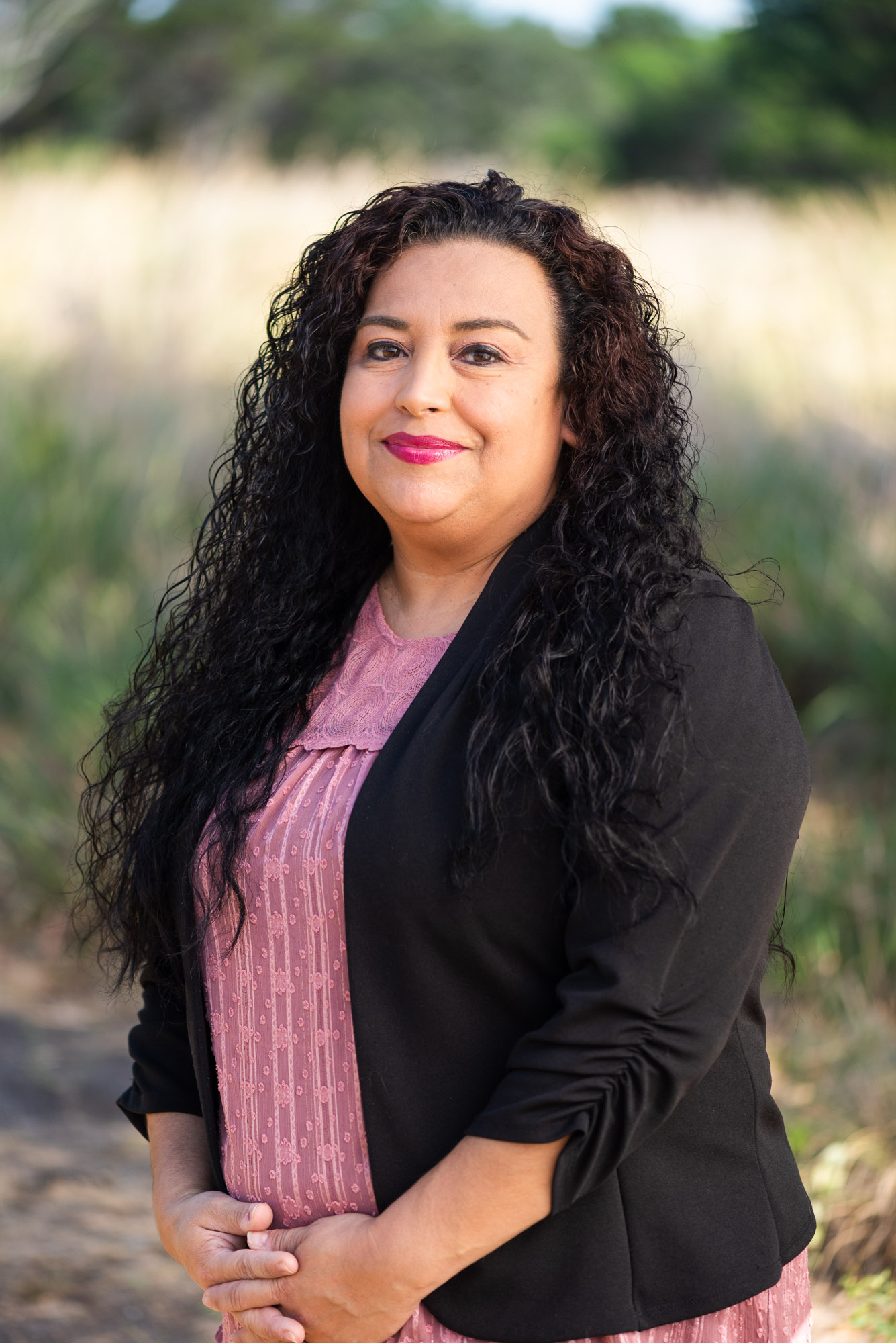 Nisa Vela, M.A., LPC
San Antonio: Alamo Heights
Nisa has been working in the mental health field with children and adults for 15 years, believing that it is her calling in life and striving to make the counseling experience positive, enriching, and successful. Nisa has experience working with children, adolescents, adults, families and couples of diverse backgrounds, cultures, and ethnicities that have experienced family dysfunction, trauma, abuse, sudden loss, and high anxiety. Nisa believes that counseling should be something an individual is ready for, and if there is doubt, after engaging you in conversation, she can provide the reassurance that counseling will be a significant help for you overall. Additionally, she believes in educating clients with skills that will assist them in their daily routines at home, work, school, and their natural environment.
Nisa believes in talk therapy, and has experience with incorporating music, art, sand tray, and play techniques in sessions with clients. Nisa works with individuals using the Solution Focused Brief Therapy technique, which allows individuals to examine their daily routines, to find exceptions that they feel are positive and helpful, and in turn, this provides them the ability to develop ways in which those exceptions can be used to accomplish an individual's overall goals.
With a belief in establishing rapport with children and adults at the initial meeting to ensure that she earns your trust, it is especially important that her clients feel that they are in a safe environment when in session with her. Nisa believes that she is relatable to most individuals that she works with, and she makes it a point to validate feelings and emotions that are present during a session. With self-exploration being a big part of counseling, Nisa believes that it is her job to guide her clients in exploring who they currently are, who they would like to become and how she can help them in identifying the changes that they want to make within themselves to get there. Following graduation from Texas A&M University-Kingsville with a Bachelor of Science- Human Sciences with a specialty in Child and Family Studies, Nisa went on to the University of Houston-Victoria to complete her Master's program in Community Mental Health Counseling.
Schedule Online Now
Insurance Networks
Aetna
Blue Cross Blue Shield
Cigna Behavioral Health
Molina
Scott & White Health Plan
Tricare
United/Optum
Counseling Services
Individual Counseling
Family Counseling
Play Therapy For Children
Specialties
ADHD Treatment
Anxiety Counseling
Depression Counseling
Grief & Loss Recovery Counseling
Parenting Education & Development
Self-Esteem
Oppositional Defiant Disorder (ODD)
Behavioral Concerns
Post-Traumatic Stress Disorder