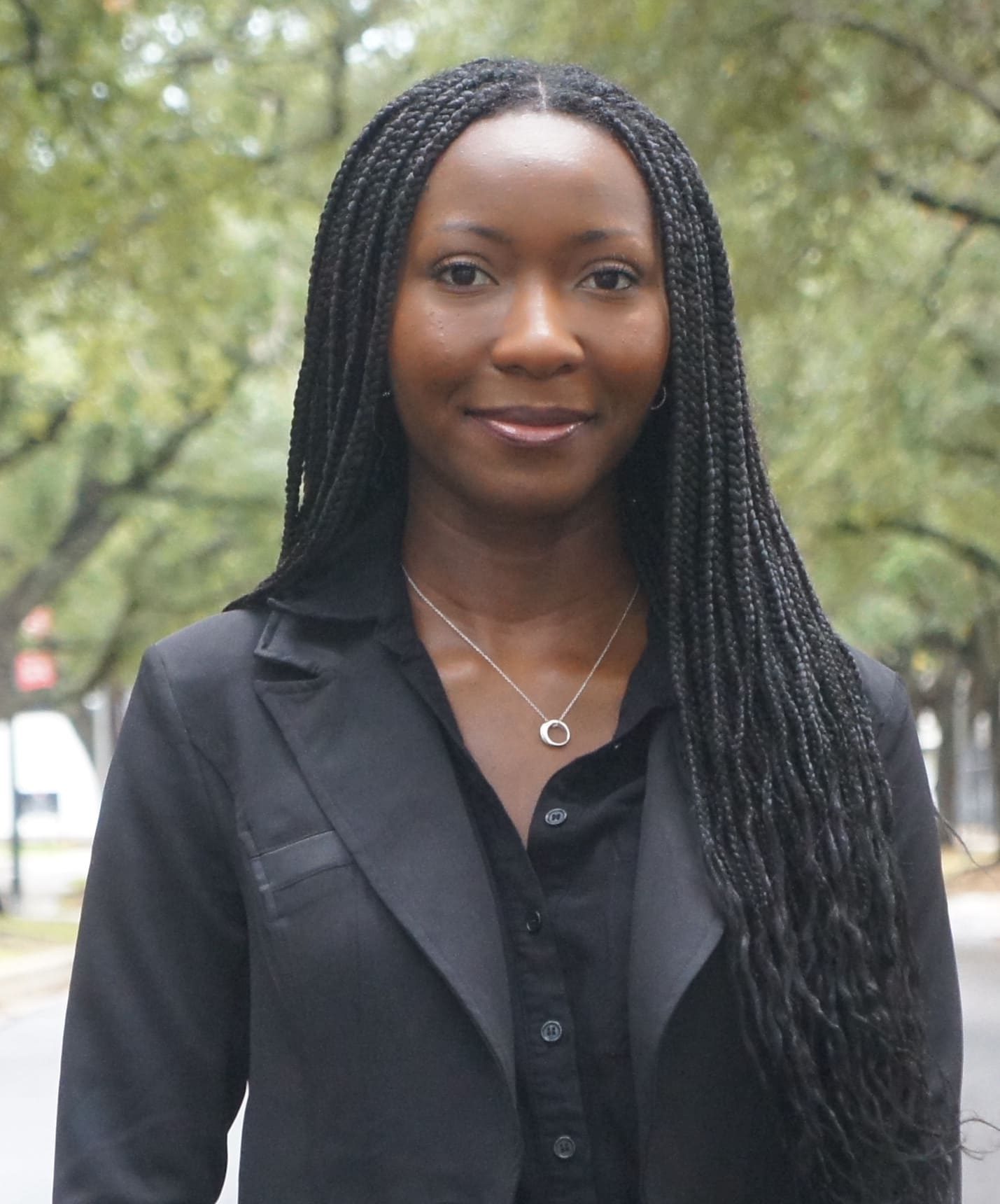 Jamia Woods, LMFT-Associate
West Houston
Supervised by Jennifer Slataper Harris, MA, LMFT-S, LPC-S, CEDS-S
Bio:
Jamia Woods is a Licensed Marriage and Family Therapist Associate Supervised by Jennifer Slataper Harris, MA, LMFT-S, LPC-S, CEDS-S. Jamie has a Bachelor's degree from Prairie View A&M University, and a Master's Degree in Couples and Family Therapy from the University of Oregon. She has worked with adolescents, adults, couples, and families in both inpatient and outpatient settings, experiencing anxiety, depression, eating disorders, grief, and trauma.
Jamia takes an overall Narrative approach, pulling from other modalities such as CBT (Cognitive Behavioral Therapy), SFT (Solution Focused Therapy), and ACT (Acceptance and Commitment Therapy). Jamia believes that every individual comes with their own experiences and circumstances who make them who they are and have an identity greater than their problems. She utilizes a systemic therapy approach with an emphasis on family perspectives and societal influences.
Jamia believes in a collaborative approach, and providing a safe, non-judgmental environment for clients to share their story from their perspective.
Schedule Online Now
Insurance Networks
Aetna
Affordable Care Program
Cigna Behavioral Health
Counseling Services
Individual Counseling
Couples Counseling
Family Counseling
Affordable Care Program
Specialties
Anxiety Counseling
Depression Counseling
Eating and Body Image
Identity Development
Shame
Life Transitions
Relationship Issues
Self-Esteem
Trauma Recovery